"I've always been drawn to helping kids, teaching kids." – Ms. Brittany Jenkins
MAS Law would like to recognize Ms. Brittany Jenkins as the newest recipient of the MASter Teacher Award. Created in 2021 by Sean Modjarrad, Managing Shareholder of MAS Law, the award recognizes educators whose dedication and passion for teaching have created positive, lasting change within their communities. These exemplary teachers are gifted with the ability to inspire the young minds of today. We are honored to acknowledge Ms. Jenkins and her amazing 13-year teaching career. Her outstanding achievements as an educator continue to help pave a path to a bright future for every student that walks through her classroom.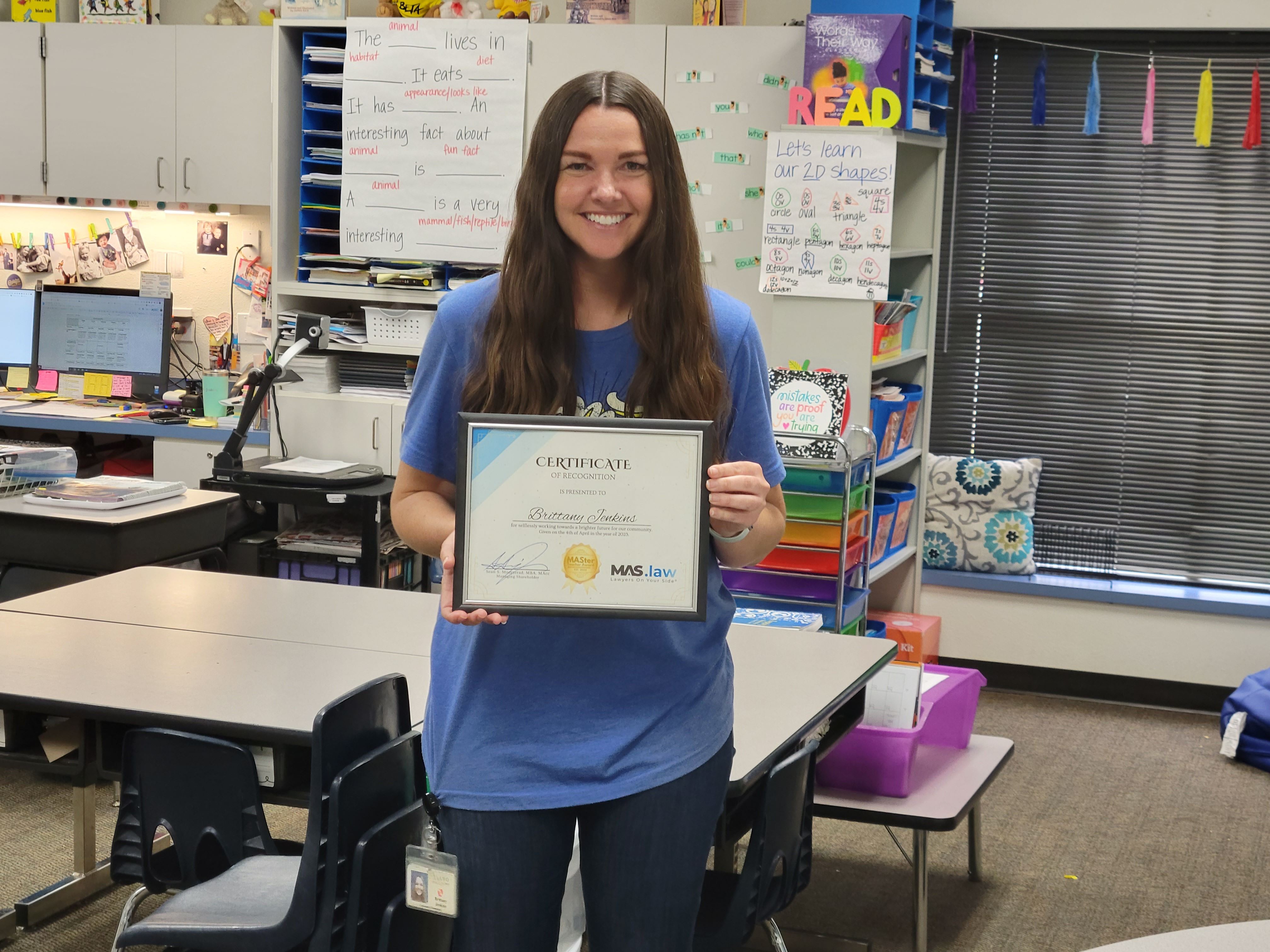 Born in Orlando, Florida, Ms. Jenkins and her family moved to the Dallas area when she was four years old, and at a very young age, she knew exactly what she wanted to do.
"In third grade, I realized I wanted to be a teacher because my teacher really inspired me. She was so kind and caring … and she just made a real impact on my life. So, ever since then, I've wanted to be a teacher," said Ms. Jenkins. Learning firsthand what a positive influence educators can have on their students, Ms. Jenkins began to realize her passion for teaching and desire to make a difference.
At 17 years old, Ms. Jenkins started her first job as a lifeguard at her neighborhood pool. An avid swimmer, her innate ability to help others was quickly recognized and she was offered a position as an assistant coach on her swim team. But her drive to teach did not end at work or coaching. Often, one could still find Ms. Jenkins giving private one-on-one swimming lessons to children. For Ms. Jenkins, the hours and hours spent helping others at that pool reaffirmed her desire to become an educator, stating that "it felt like I was in the right place." And so, equipped with the confidence that she was on the correct path, Ms. Jenkins continued her journey to become a teacher.
Ms. Jenkins, earning a scholarship, attended Sam Houston State University in Huntsville, Texas. During the summers, Ms. Jenkins would make the 190-mile journey back to the Dallas area to continue teaching children how to swim and coaching the competitive swim team, and after graduating summa cum laude, she moved back to her hometown and began her career in education as a kindergarten teacher at Primrose School in Plano, Texas. Ms. Jenkins taught at the private accredited early education and care school for over two years, during which her acumen for teaching was on full display, and she was notified of a second grade teacher position at Centennial Elementary School.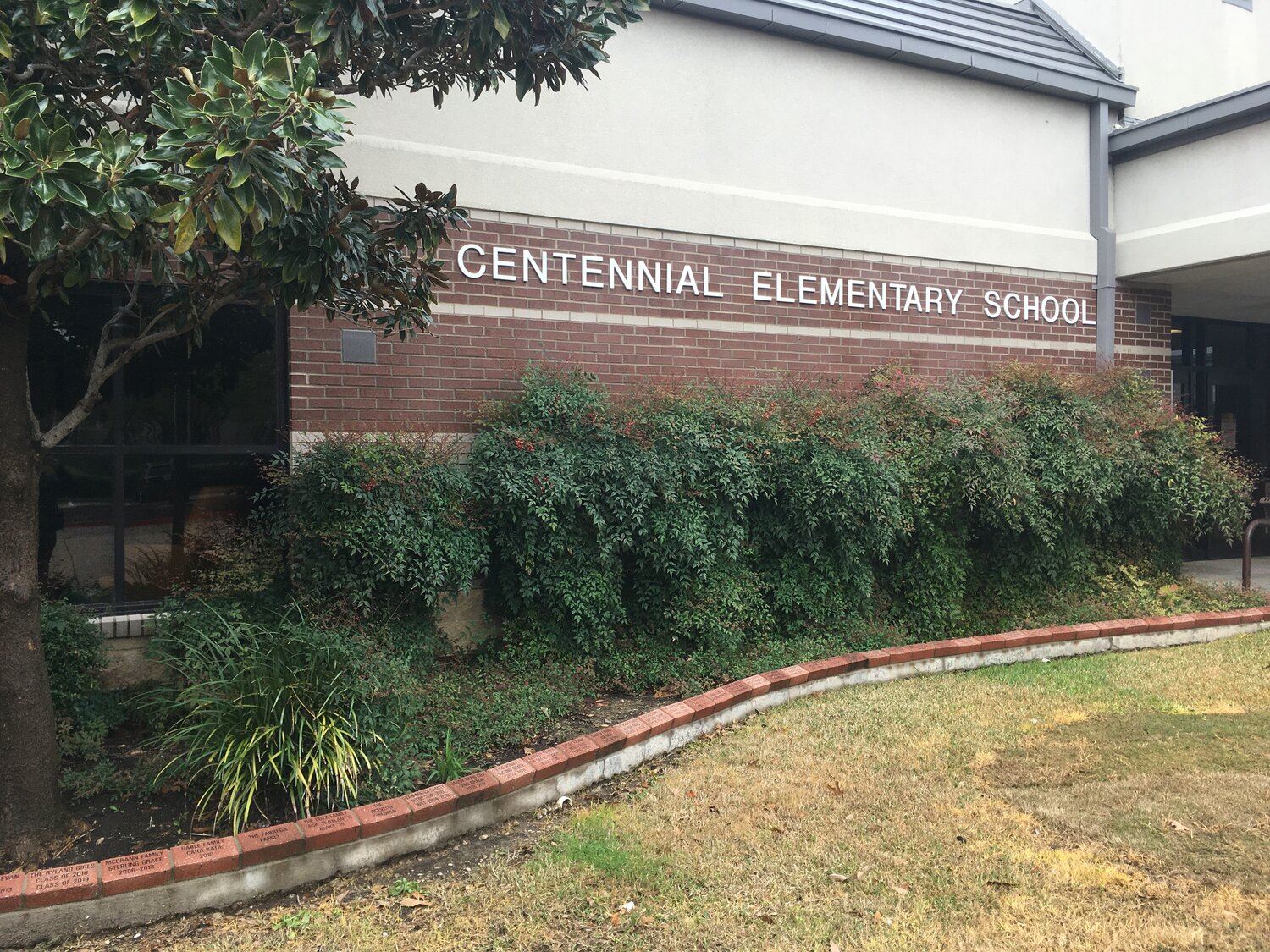 Centennial Elementary School, part of the Plano Independent School District, opened its doors in 1999. Headed by Principal Sara Stewart, Centennial Elementary is a shining example of the success that can be achieved by a school when it is comprised of a diligent and compassionate team of staff and faculty. Utilizing a curriculum that focuses on individual goals set by data gathered through student groups (such as ethnicity, academic achievement, economic profile, and assessments), the school's commitment to a high standard has been recognized on numerous occasions, including NCEA's "Just for the Kids" Higher Performing school award and Texas Education Agency Designation – A Rating for: Student Achievement.
After 10 years of teaching at Centennial Elementary School, Ms. Jenkins continues to live the dream that was instilled in her when she was in the third grade. Her classroom, adorned with the paintings, poems, and projects of her students, is an uplifting reminder of the positive effect an educator with the dedication that Ms. Jenkins embodies can have on students. From plant diagrams built with cupcake liners, straws, and yarn to "me" poems that the students use to describe themselves, their goals, and their dreams, Ms. Jenkins' exceptional teaching style facilitates both a creative and critical-thinking mindset within her students.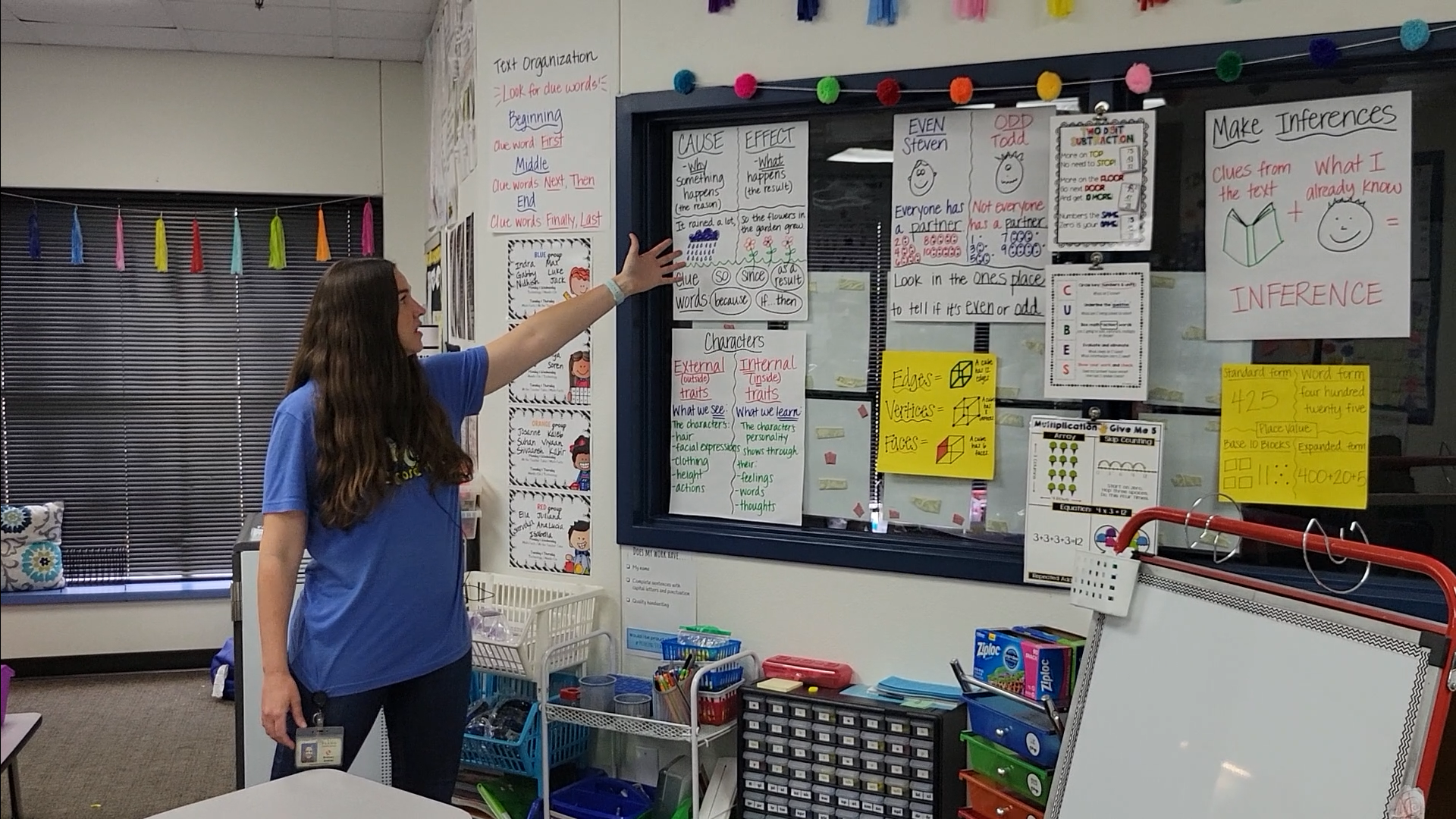 It was truly a pleasure visiting Ms. Jenkins at Centennial Elementary School and learning more about her remarkable 13-year educational career. Thank you, Centennial Elementary and Principal Stewart, for allowing us to visit your school. And thank you, Ms. Jenkins; your long hours and hard work do not go unnoticed. You are an inspiration to us all, and we are honored to recognize you as a MASter Teacher.
Click Here To nominate a teacher that has made an impact on your life
Click Here to To watch the full interview with Brittany Jenkins