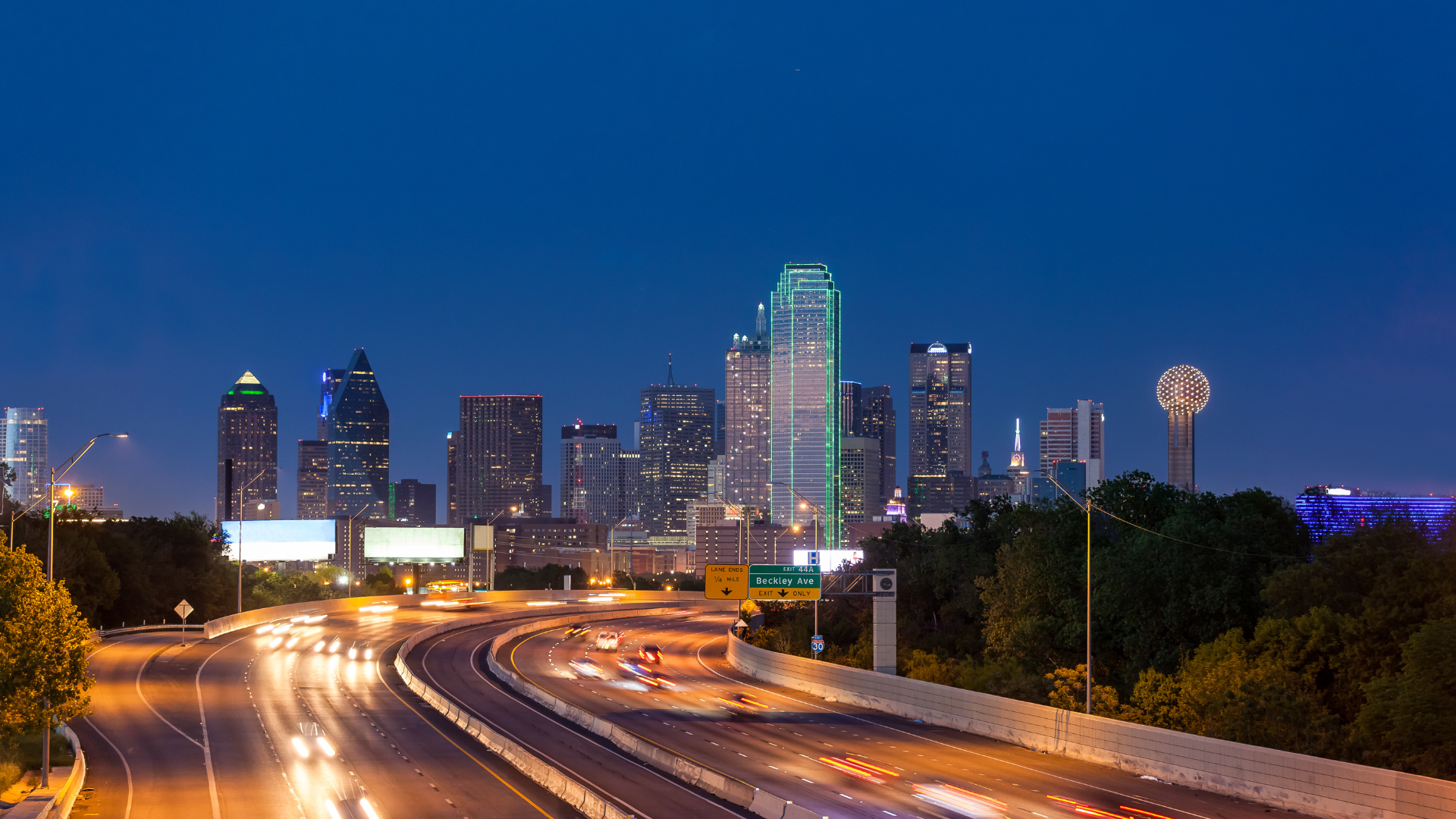 ​​​​54,558. That's the number of car crashes in Dallas County that resulted in injury, death, or significant property damage in 2022, according to TxDOT's Crash Records Information System. The startling number makes up nearly 10% of the accidents that occurred in the state of Texas last year. A more worrisome number is that 324 of those crashes resulted in death.
In 2022, an average of 149 car accidents occurred in Dallas County each day.
Based on information gathered by TxDOT and available through Crash Data Analysis Statistics (data from 2012 – 2021) and the Crash Query Tool (data from 2022), these are the 5 most dangerous times to drive in Dallas County.
1) Fridays and Saturdays

2022 Accidents Recorded: 17,294
2012 – 2021 Accidents Recorded: 153,064
On average, 32% of Dallas County vehicle accidents occur on a Friday or Saturday, with Sunday having the least number of crashes.
2) October

2022 Accidents Recorded: 5,028
2012 – 2021 Accidents Recorded: 44,297
Compared to the "safest" month of February, on average, the rate of car accidents increases by over 18 percent in the month of October. In fact, Friday, October 22nd was the deadliest day for Texas car accidents in 2021, with 27 people killed.
3) 5 to 6 PM

2022 Accidents Recorded: 4,064
2012 – 2021 Accidents Recorded: 37,600
Roughly 8 percent of all Dallas County accidents occur between 5 – 6 PM. When compared to the safest time of 4 – 5 AM, you are 5.56x more likely to be in a car accident.
4) Holidays

Thanksgiving, Christmas, Memorial Day, and Fourth of July see some of the highest travel compared to the rest of the year. Months that contain these high traffic days accounted for 35 percent of car accident fatalities in Dallas County from 2012 - 2021.
5) The 100 Deadliest Days of Summer
The period between Memorial Day and Labor Day sees a significant rise in vehicle-related fatalities, specifically related to the increase in young drivers. In 2022, Dallas County experienced 84 crashes that resulted in death, 26 percent of all car accident-related deaths for the year.
What You Can Do About It
Adjust your schedule: Plan your drive around times when roads are not as busy. For example, instead of commuting home from 5–6 PM, leave earlier or later. The likelihood of being involved in an accident drops significantly when compared to 5–6 PM.
Plan Ahead: It's always a good idea to check ahead before you drive. What is the weather going to be like for the day? Is there any major construction on your route? Taking necessary precautions and being well-informed will better prepare you for any hazards you may encounter.
Take Alternate Routes: Accidents are more likely to occur on busy, high-traffic roads. Therefore, seeking alternative routes to your destination that are less frequently used will decrease your likelihood of being involved in a motor-vehicle accident.
Drive Defensively: It is important to be conscious of your surroundings when driving. Practicing safe driving techniques like eliminating distractions (phone, food, etc.), leaving early, signaling when making a lane change, and keeping a safe following distance can help minimize the likelihood of being involved in a car crash.
What to do if you've been injured in a car crash
MAS Law is an award-winning personal injury law firm specializing in car accidents, truck accidents, serious injuries, and wrongful death. Headquartered in Dallas, TX, we have been protecting the rights of accident victims nationwide for decades.
We understand the challenges you face, and you don't have to do it alone. If you have suffered injuries caused by another person's wrongful, negligent, or reckless actions, you deserve justice.
Schedule your free personal injury consultation by contacting MAS Law today. Our clients have earned millions of dollars in damage awards; but more importantly, they've taken their lives back.